Hybrid drives are storage devices that combine NAND flash solid-state drive (SSD) with hard disk drive (HDD) technology, with the intent of adding some of the speed of SSDs to the cost-effective storage capacity of traditional HDDs.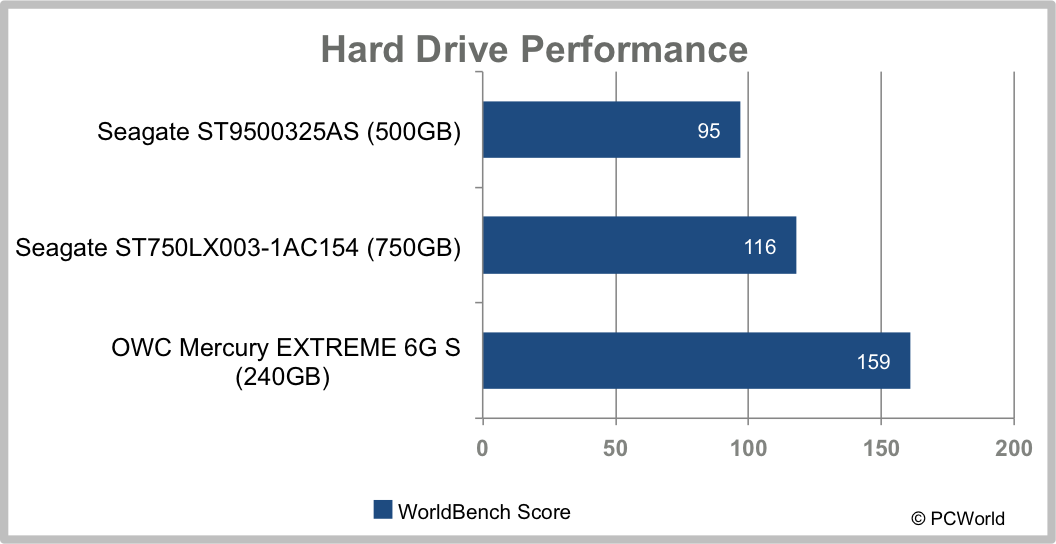 Hybrid drives work much in the same way as the current dual-technology configurations in many gaming and power-user PCs, as well as some ultra portable laptops. Such systems have a small, discrete SSD to hold the operating system and frequently used data, augmented by a more capacious conventional hard drive for less frequently accessed data and large collections of documents and digital media.
Current hybrid drive designs, in contrast, deliver both technologies within a single physical unit, and they employ software caching algorithms (rather than relying on the user's brain) to decide which data belongs on the SSD portion and what goes on the drive's platters.
These caching algorithms reside in the hybrid drive's firmware, not the device driver. To the computer's operating system, a hybrid drive appears as a single unit with the SSD portion acting strictly as a large cache. The cache is nonvolatile, so the data doesn't disappear when power is absent.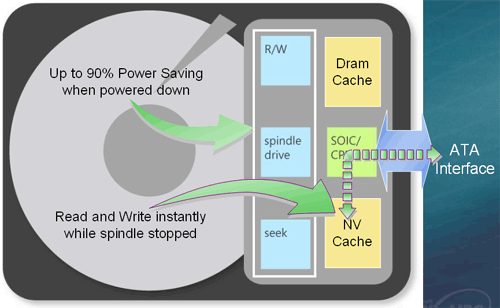 Source: http://www.pcworld.com/article/2012223/hybrid-hard-drives-how-they-work-and-why-they-matter.html